Podiatrists in Hollywood and Lauderdale, FL
Dr. Igor Zilberman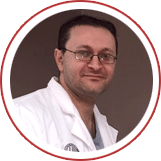 Podiatrist, Foot Doctor


Igor Zilberman, DPM
Dr. Igor Zilberman, DPM, received his degree from Barry University School of Podiatric Medicine in 2003, graduating with honors. He completed his podiatry residencies at Mount Sinai Medical Center in 2004, and Mercy Hospital in 2007. Dr. Zilberman is certified with the American Board of Podiatric Medicine and is affiliated with Memorial Regional Hospital, and Aventura Hospital Medical Center.
With a medical specialization in foot and ankle surgery, Dr. Zilberman offers his patients a diverse skill set and 18 years of experience. He uses a wide variety of podiatric treatments, procedures, and surgeries to treat everything from general foot and ankle disorders to plantar fasciitis, wound care, joint arthroscopy, bunion and skin surgery, lower leg/ankle injuries, and more!
Dr. Zilberman speaks both Russian and English, and has a reputation for excellence in his field. He is proud to be able to use his training and expertise to help patients feel better and get back on their feet as soon as possible.
---
Dr. Nooshin Zolfaghari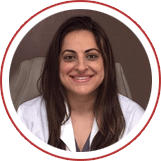 Podiatrist, Foot Doctor


Nooshin Zolfaghari, DPM
Dr. Nooshin Zolfaghari, DPM, graduated from Barry University in 2008 receiving dual DPM/MPH degrees (Doctor of Podiatric Medicine/Master of Public Health). She completed her residency at Memorial Regional Hospital in 2001.
She is certified with the American Board of Podiatric Medicine, and is a member of the Florida Podiatric Medical Association (FPMA), as well as the American Podiatric Medical Association. She has hospital affiliations with Aventura Hospital & Medical Center, and the Memorial Healthcare System.
Dr. Zolfaghari is a professional and caring podiatrist and podiatric surgery specialist with 13 years of experience. She excels in all facets of general podiatric care-with an interest in wound and diabetic foot care, bunions, and hammertoes-as well as reconstructive surgery.
Being fluent in both English and Spanish, Dr. Zolfaghari welcomes the opportunity to make all members of her community feel welcome and provide them with the best possible podiatric care.